Tips for Wheelchair Users
No barriers to your journey through Rostock.
We enable people with limited mobility to use public transport as well. Please note our practical tips for wheelchair users.
All RSAG trams are equipped with low-floor technology. This enables entry on the same level.
Our buses also deploy low-floor technology as well as an integrated lowering mechanism. This enables the height difference between the entrance to the vehicle and the stop to be levelled. This enables you to enter and exit comfortably and safely. However, should the available technology not suffice, there is a folding ramp at the second door and sometimes at the third door, which is operated by the driver.
Always secure the wheelchair during the journey
Please use the respective designated space in the vehicles. During your journey, position your wheelchair counter to the direction of travel beside the last row of seats and apply the parking brake.
Indicate your desired stop
There is a blue button in the space for wheelchairs and on the right handrail in the entrance area. Press this to indicate your desired stop.
This informs the driver that the bus should be lowered for exiting. The doors will not close until you have safely exited the vehicle. Please pay attention to traffic at the end of the platform.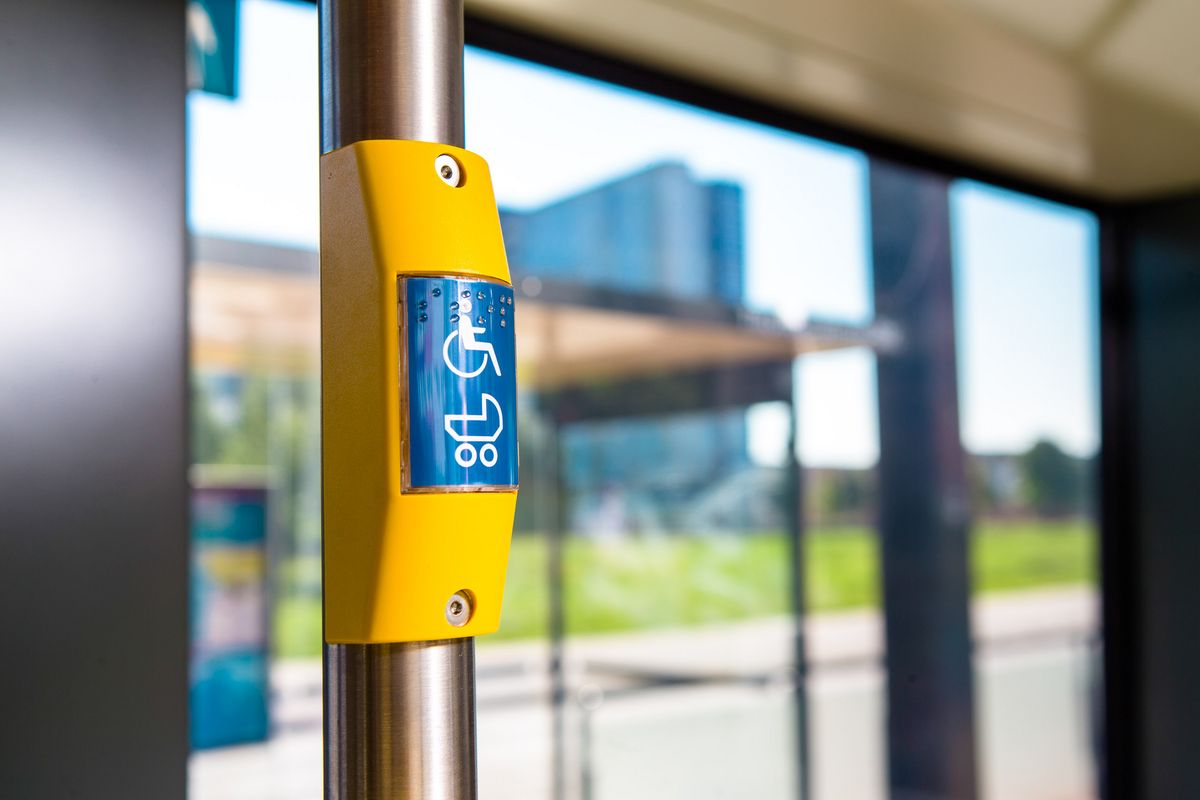 Serviceline
You can reach us by telephone on +49 381 - 802 19 00
Monday to Friday
6.00 a.m. - 8.00 p.m.