No barriers to your journey through Rostock. These simple tips help you safely reach your destination with your rollator.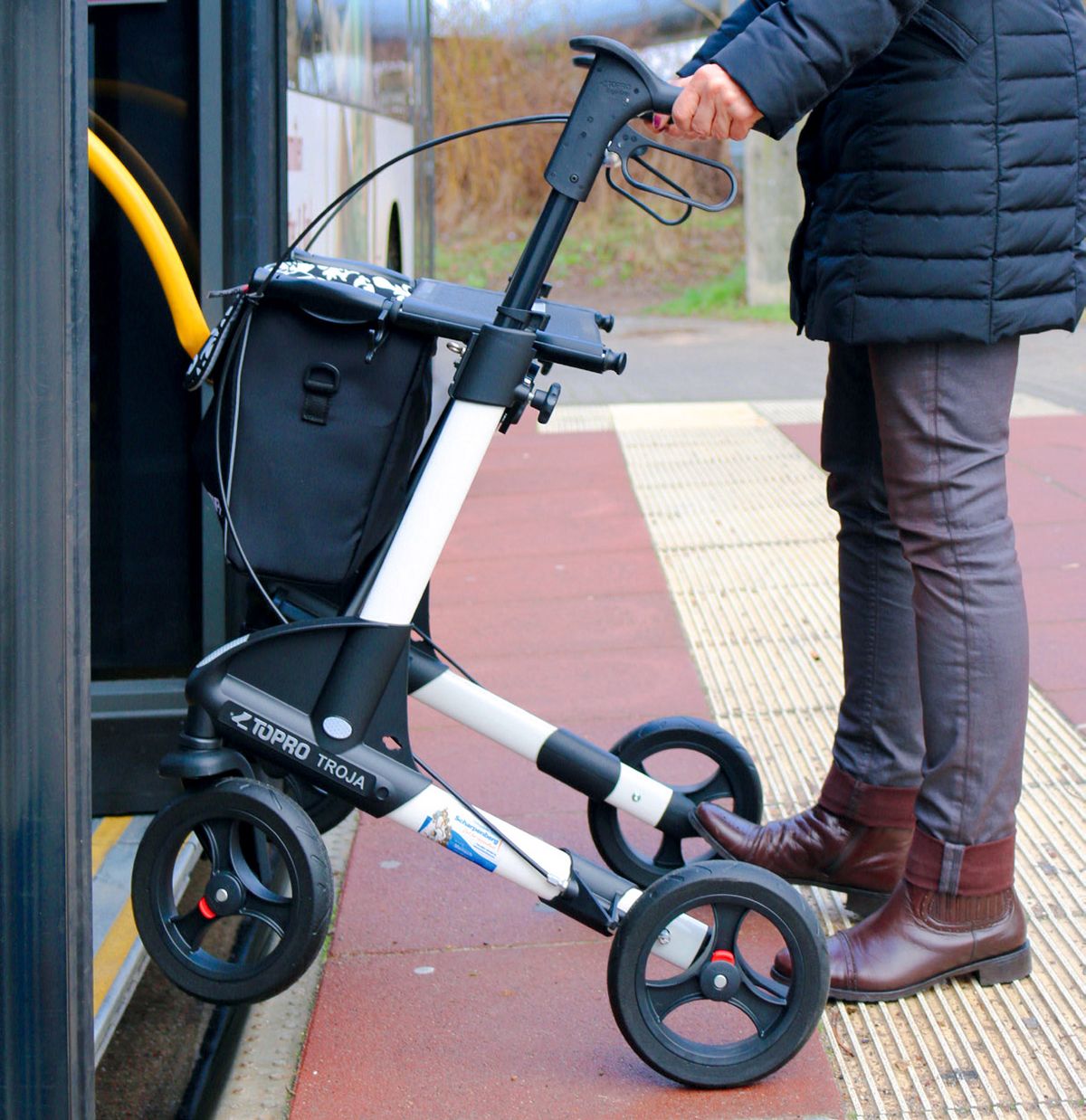 To enter lift the front wheels of your rollator slightly or use the tip-assist. Hold onto the handles beside the door if necessary.
Securing rollators during travel
Park your rollator and secure it with the parking break during travel. Please always sit on one of the designated seats during travel and not on your rollator. There is a risk of falling!
Please use the blue button to enter and exit the vehicle. This gives you time to enter and exit. Exit backwards. This prevents the front wheels of your rollator from slipping into the gap between the vehicle and the platform. Also use the handles provided on the door.
Serviceline
You can reach us by telephone on +49 381 - 802 19 00
Monday to Friday
6.00 a.m. - 8.00 p.m.